Does Page Toyota Sell Hybrid & Electric Cars or SUVs?
When shopping for electric vehicles in Southfield, it's important to find ways to save as much money as possible. However, the uncertain nature of used car buying is enough to give anyone pause, even if you're trying to find a reliable Toyota in Michigan. EV cars around Southfield are a growing trend, which is why the team at Page Toyota has compiled the most comprehensive inventory of certified pre-owned hybrid and electric Toyota models. This way, our customers have the level of peace of mind they expect from a new vehicle while getting the savings they're looking for.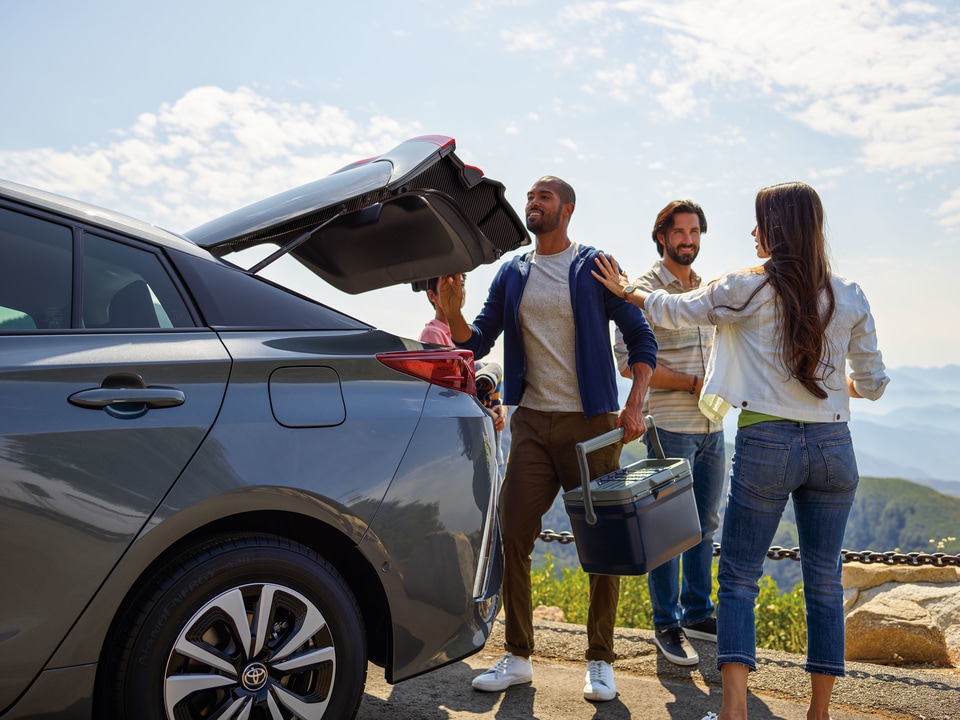 Advantages of Hybrid and Electric Toyota Vehicles
There are many advantages to owning or leasing green cars in Southfield, and it all begins with how eco-friendly they are. Getting around in a Toyota Prius Plug-in in Southfield means you will join the growing ranks of drivers with much cleaner emissions thanks to the combination of gas and electricity powering the vehicle.
On top of that, hybrid and electric vehicles have a lot of built-in systems to help you save a lot of money after purchase. Regenerative braking helps the vehicle store kinetic energy gained from braking and redirects it to other areas to improve efficiency. And of course, because of the reduced dependence on gasoline, your fuel economy is a lot higher than any other Toyota around Livonia.
Top Certified Pre-Owned Hybrid and Electric Toyota Models
The poster child for the Toyota hybrid and electric lineup is without a doubt, the Prius. It's surprisingly spacious for its compact design, has an elite fuel economy, and is loaded with standard features, making it a tremendous value. You can also get the Prius in a subcompact model called the Prius c or as a plug-in model.
Toyota has also made strides in giving several of their current models a hybrid version. Both the Camry and the Avalon currently offer hybrid versions, and in 2020 the Corolla will launch one as well. We're confident that whichever hybrid or electric model you select, they will make for a tremendous value as a certified pre-owned vehicle.

We are proud to be one of the premier used car dealerships in Southfield, so if you're ready for a reliable certified pre-owned vehicle that will stay at your side for years to come, see us today. Finding a used Toyota around Dearborn doesn't have to be a hassle, so let us put you behind the wheel of your next hybrid or electric vehicle at your convenience.
Page Toyota is Your Choice in Dearborn, Troy, Farmington, and Farmington Hills MI
As a driver in the Southfield area you can be sure that everyone here at Page Toyota will make sure your car shopping experience is as easy as you could imagine. With our expertise and selection of both Certified Pre-Owned Toyota models and pre-owned cars you can be sure that when you leave our dealership you will drive off with the car of your dreams. Come on down to 21262 Telegraph Rd and check out our selection of Certified Pre-Owned Toyota models, Pre-Owned models, and New Toyota Models.